Often, Easter is a time for family and friends to catch up, get together and celebrate. It's a time for big breakfasts, family dinners, egg hunts and more. However, Easter can also be a time for some fun crafts. With that said, stay with us as we discuss a fun Easter bath bomb idea!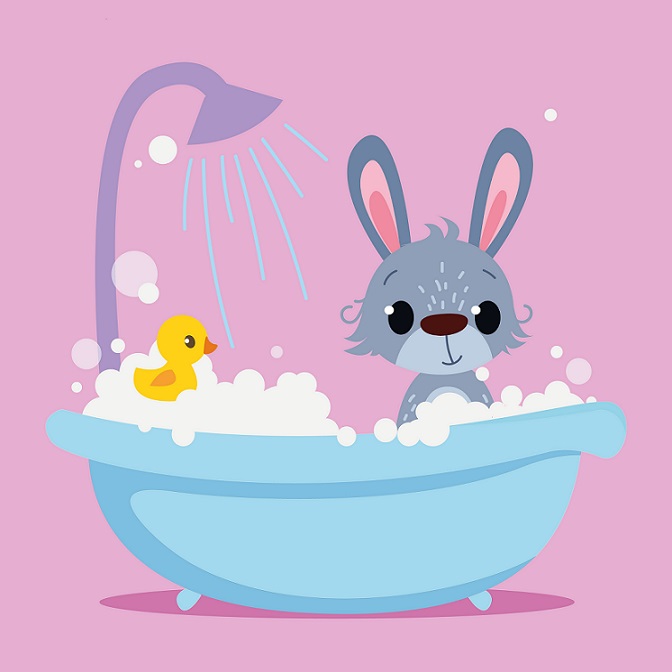 Many of us remember being younger and enjoying the process of dying eggs on a yearly basis. If you're like us, it was basically a family tradition around this time of year. In addition to dying eggs in 2022, we can also embark on some other festive ideas, that maybe too, can become a tradition.
Why an Easter bath bomb?
Firstly, bath bombs are fun
They smell great
Easy to do
Can be done in the comfort of your home
May have the supplies and ingredients lying around the house
Finally, (and maybe the best part) they're inexpensive to make
If you don't believe us, below is a list of common ingredients and supplies you may need to make a basic bath bomb recipe.
Common Items To Make Bath Bombs:
baking soda
citric acid
corn starch
cream of tartar
Epson salt
a few mixing bowls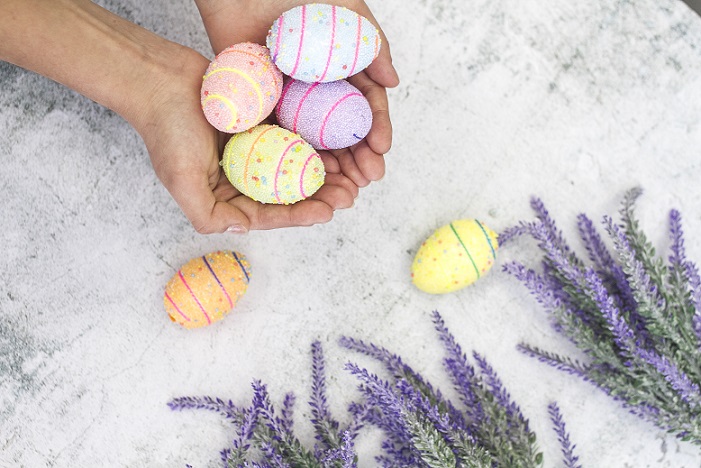 What is a bath bomb anyways?
Now many of you probably know what a bath bomb is. However, for those of you who don't, we'll explain. Bath bombs, with just a few combined ingredients, can be placed in water creating a fizz-type effect while distributing beautiful aromas.
Furthermore, you can purchase all sorts of molds, colorants, and fragrances to make your bath bomb as unique as possible. Oftentimes, you'll even find bath bomb makers placing embeds within the bath bomb itself, or objects like rings or other fun kids toys inside, all of which can be DIY'd.
Additionally, ingredients like clay's and butters can leave your skin feeling as if you just left the spa. However, in this post, we'll keep things simple and kid-friendly, with our very own Easter Bath Bomb recipe.


Dry Ingredients:
Baking Soda – 2 Cup
Citric Acid – 1 Cup
Epson Salt – 1/4 Cup
Corn Starch – 1 TBSP
Cream of Tartar – 1 Tsp
Funfetti or other pastel colored sprinkles
Wet Ingredients:
Sweet Almond Oil – 1 tsp
Essential Oil of Choice: Orange – 20 Drops
Skin safe orange colorant
Polysorbate 80 – 1/2 tsp
Spray Bottle With Witch Hazel

Equipment:
Egg Molds
Measuring Cups & Spoons
Mixing Bowl
Mask, gloves and eye-wear
Directions For An Easter Bath Bomb:
Step One:
First, gather your supplies. Afterwards, add you dry ingredients to one of your mixing bowls. For instance, this includes your baking soda, citric acid, corn starch, cream of tartar, and Epson salts.
Oftentimes, clumps can develop in ingredients like baking soda, just rub the mixture between your hands or press it though a sifter.
Do not add sprinkles just yet!
Step Two:
Secondly, add your wet ingredients to another small bowl. For instance, this includes your essential oil, sweet almond oil and polysorbate 80.
Do not add colorant or witch hazel just yet.
Step Three:
Now, pour the wet ingredients into the dry ingredients and start mixing. You can use a hand or stand mixture, but for this small amount of bath bombs, we recommend doing it with your hands. Consequently, this gives you a better feel for the consistency and when it's ready for the mold.

Step Four:
Add you colorant. Oftentimes, with liquid colorant, a little goes a long way. So, start with a few drops, mix, and then repeat to get desired color.
Afterwards, once you've added your colorant, begin to spritz with your with hazel (3-5 sprays).
Tip: Generally speaking, you'll know it's the right consistency when you grab a handful of mixture, squeeze, and it stays nicely together in your hand without sticking to it.


Step Five:
Next, grab half of your Easter egg mold. Place some sprinkles in the bottom of the mold, just a few will do.
Step Six:
After you have your sprinkles or Funfetti in the bottom of one-half of the mold, add your mixture to that half. In addition to adding the mixture, make sure it is overflowing that half of mold.
Step Seven:
Similarly to the first half, add sprinkles and overflow the second half of the mold.
Step Eight:
After both halves are overfilled with mixture, press them together. We recommend keeping the molds pressed together for about 10 – 15 seconds. Although if you have the correct consistency you shouldn't need to press them together longer, some prefer to keep in the mold for a few minutes time.
Step Nine:
Finally, tap the outside of the plastic egg molds, un-mold and allow the bath bomb to dry on egg carton foam or something soft for 24 – 48 hours.
Fun Ideas for Kids Bath bombs: Bath Bombs with Toys Inside
Final thoughts!
We hope your enjoyed our fun holiday post on Easter Egg Bath Bombs. There are tons of things to do with just a few simple ingredients like these Easter bath bombs.
As always, share our post on your social media platforms and come back anytime!