Fun DIY Crafts To Do At Home:
DIY crafts are a great way to enjoy some quality time with your family and friends. In this post, we'll talk about fun DIY crafts to do at home! Whether with friends or family, these crafts can bring joy for all. Home crafts are relaxing, exciting, and allow you to enjoy some downtime, while grabbing ahold of your creative side.
Keep reading to find out which DIY crafts are best suited for you! We have some great seasonal craft ideas that will make your home look & smell great!
List Of Fun DIY Crafts To Do At Home:
1. Make Scented Seasonal Soaps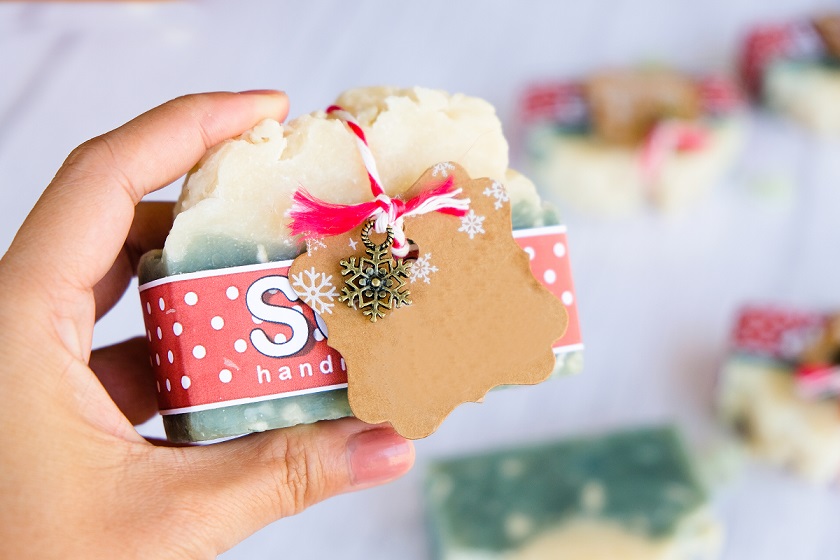 Everyone loves scented soaps! Why not make your own DIY soaps from home? There are tons of fun shapes, scents, and looks to experiment with. Furthermore, if you're feeling festive you can even make fall-themed soaps as small gifts or favors.
Take for instance holiday themed soaps. What about a beautifully craft and aromatic pumpkin pie soap, which would smell and look the part of fall. These colorful soaps look great and smell even better. Indeed if you find the right resource, learning to make is not overly complicated. Soap making is the perfect fall time activity to do with your loved ones.
You do not need to spend a lot of money on these soaps. Just buy a soap base, some pumpkin scented liquid soap, dye, and cinnamon fragrance. In no time, you can make soap that looks good enough to eat (but don't)!
Check out soap guides and projects at places like Brambleberry and/or buy Ingredients from Vegan Suppliers like Nurture Soap.
2. Customize Some Fake Plants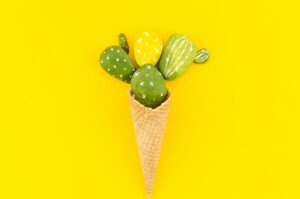 If you're not into making soaps though, maybe you have more of an artsy side. There are tons of ways you can get creative with DIY from home. One way you can deck out your home is with plants that fit in with your seasonal décor!
We recommend getting some fake plants and painting over them to add to the ambiance of your living spaces. Especially in this season, fake black plants (or black & orange) in painted black pots, can look great inside or outside your property. They look a little spooky and fit in with fall décor you might have!
You can also paint plants in other fun colors and patterns as well. It's up to you what colors and designs you decide to go with, but this is a super cheap and easy way to add some fall festivity to your home!
3. Paint Cactus Pet Rocks
This is another exciting painting DIY you can do in your home. Pet rocks might seem like something that only kids can enjoy, but there are a lot of ways to make this activity more adult-friendly. In particular, we recommend trying to make your own cactus pet rocks!
The materials needed for this project are minimal. Just get some earthy colored paints, a few nice sized rocks, and a small pot to put your painted rocks in. It is not hard to do this DIY craft at home and you can customize your fake cactus's any way you want!
Taking care of real plants can be a hassle, but having some cute fake cactus's that you made yourself is the perfect way to spice up your home!
4. Make Your Own Glass Water Bottle
Glass bottles are becoming a hot trend all around the world. With the dangers of BPA and other chemicals in plastic bottles, it might be time to switch over to a more healthy alternative. You can even decorate your glass bottles and make them look really special!
DIY glass bottles are the perfect at-home craft. It is cheap to make these and exciting to create your own designs on the side of your bottle. Use any glass containers you have lying around your home. Alternatively, you can go out and buy some plain glass bottles from the store. You'll need some acrylic paint and brushes as well, that's it!
5. Craft Your Own Candles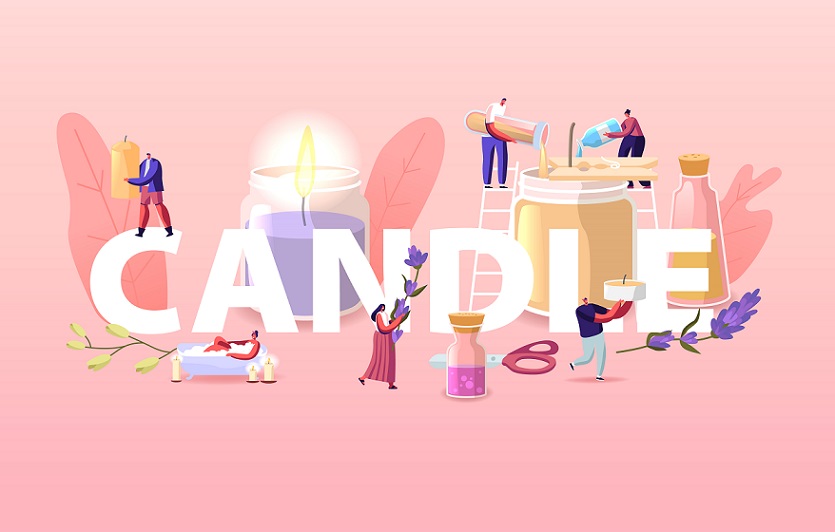 Candle making is another great fall time activity to try out! There are plenty of ways you can construct a candle. From all the scents and different containers you can pour your wax in, the possibilities are endless. However, if you want an amazing fall-themed candle, we suggest carving out a small pumpkin and using pumpkin-scented oils to make your candle.
Pumpkin candles look great and smell even better. You'll need to be careful as you carve your pumpkin out, but with just a few materials you can successfully do this DIY craft from home!
Gather up some candle wicks, soy wax, favorite fall scents, and your pumpkin to get started on this project today!
6. Pom-Pom and Cupcake Liner Wreaths
Wreaths are yet another great seasonal DIY craft you can do from the comfort of your home. There are several ways you can create a fun wreath for the fall. However, pom-poms and cupcake liners are one of the simplest ways to make a good looking wreath for the holidays.
For your pom-pom wreath, get a bunch of fall colored pom-poms and a plain foam ring. You can also use a wooden ring if you'd like. A hot glue gun should be used and you'll want to bunch together your pom-poms and glue them down until the whole ring is covered completely.
If you do not want to use pom-poms though you can get creative with cupcake liners as well. Black cupcake liners or orange and red liners are perfect for this time of the year. You'll need a foam ring to glue your liner on and around 300 liners, thankfully, cupcake liners are pretty inexpensive, even if you're getting 300 of them.
Fold the liners in half and fill the entire ring with the liners. You can mix up colors and other decorations like ribbons and fake spiders can be added to your wreath as well! You can be as creative as you want to be with this at home craft!
7. Leaf Candle Holders
For this final DIY craft, you'll need a mason jar, some fake leaves, and some mod page. You need a brush to spread the mod page as well. First, make sure your jar is clean and free of dust, then you can start laying down your fake leaves.
Put the adhesive on the jar first, then put your leaves on. You can arrange them however you want, you don't really want your leaves to look perfect. They should look a little messy, but make sure they are smooth!
You can press on the leaves with your fingers to get rid of any bubbles or creases. Layer your jar with the leaves as much as you want. Then afterward, get some string to wrap around the top of the jar. Let the jar sit so it can dry, then you can put your candle inside and light it up!
Resources:
https://modpodgerocksblog.com/easy-crafts-for-adults/
https://www.goodhousekeeping.com/home/craft-ideas/how-to/g2257/creative-fall-craft-ideas/?slide=53