A Quality Bath Bomb For Less Of The Cost: A Cheap Bath Bomb?
Truth is, there are tons of individuals and business's alike trying to get there hands in the bath bomb market. Why? Well bath bombs are super fun, cheap to make, and putting your own twist on them, could mean having some success in the market. However, is there also a price to pay for making "cheap bath bombs", pun intended.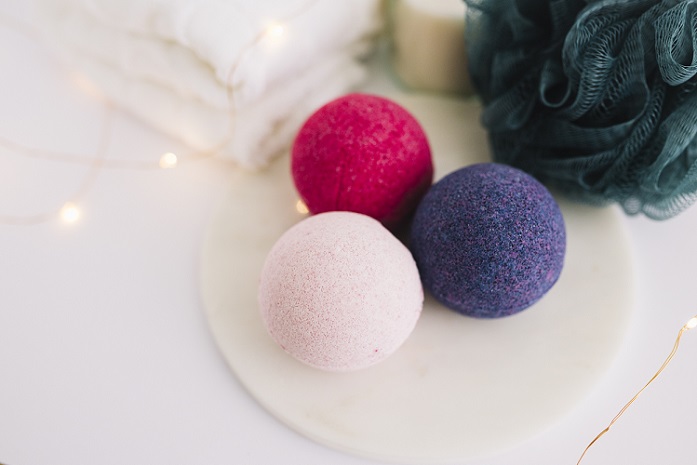 Here are some examples of some of the more modern, fun twists companies have began to place on bath bombs.
Take for instance companies that put small toys inside there bath bombs, or jewelry. Some of these companies are seeing major success these days. Another way companies are trying to make there way in this market is with selling large quantities of bath bombs, or wholesale, for much more affordable prices.
Let's face it, people love bath bombs, but who can afford $6, $7, even upwards of $15 for one bath bomb, all the time. Bath enthusiast want quality, but also at an affordable price tag. So is there such thing as a "good" & cheap bath bomb?
The Answer is…
The answer to this question is yes, but with a twist.
What do you want from a more "affordable" bath bomb? For instance:
Are you just looking for a good scent?
Are you looking for a bath bomb that lasts 30 seconds, or one that lasts 5 minutes?
Or maybe you're looking for one that fizz's, bubbles or both?
Interested in just the aesthetics of a bath bomb?
Honesty, anyone can make a bath bomb, but oftentimes the ingredients make all the difference here. It's important to also make sure your are buying from reputable companies that follow usage guidelines for fragrances, within bath and body products.
A basic bath bomb recipe can include things you already have right in your cupboard. Baking soda, corn starch, citric acid, food coloring and essential oils are all you need for a floating, calming bath bomb.
However, with that said, perfecting the ratio's, moisture levels, molding process, and drying time, is another story.
It does take practice, don't be fooled if someone tells you it doesn't. Frankly, most people want to enjoy there bath bombs, not make them and then wait 48 hours to use them, due to drying time.
Furthermore, we can't speak for all bath bomb makers, but inexpensive or "cheaper" bath bombs are often limited in the number of ingredients. Meaning they use the basic ingredients, but they have perfected those ratios, color combinations, colorant usage, and the overall process.
Consequently, experience making bath bombs plays a large role in the outcome of your products. More, is not always better, when it comes to bath bombs, but on the flip side, less ingredients is not always better either.
We Hope This Makes Sense:
There are in fact, both quality bath bombs, that are more affordably priced, depending on what "affordable" means to each individual. To us, $10-$15 dollars for a bath bomb that dissolves in seconds, is just not affordable for what they do.
Again, this can also depends on what's inside a bath bomb. Companies that put cool toys or jewelry inside, $15 dollars may be worth the price.
What About Bath Bombs With More Ingredients:
However, if you are looking for bath bombs that really pack a punch with those extra ingredients (like clay's, certain high quality carrier oils (like jojoba oil), SLSA or other bubbling ingredients), surprise gifts in side, or super aromatic; cheap bath bombs or wholesale bath bombs, may not be your first choice.
It really depends what you are looking for.
Cheaper bath bombs from reputable businesses have a great impact on the market, and many people are able to buy these bath bombs for large parties, wedding favors, or other events that require larger quantities.
Like always, make sure you are reading labels or have done your homework on whatever bath bombs you are purchasing. Continue to make sure the ingredients are skin safe, and exactly what you want.
Your best bet may be to go with essential oils vs. fragrance oils if you are unsure of the quality. However even some essential oils you will want to make sure are safe for personal use. If buying from companies that use fragrance oils, as we do, ask if they follow IFRA guidelines. IFRA guidelines are set of protocols placed on fragrance oils for usage rate in products.
Certain fragrances can be irritating to the skin if over usage. If you're distributing these to friends/family members, this is the last thing you want. 
On the flip side, you'll also want quality essential oils. If you're looking for therapeutic effects from those essential oils, then you'll have to be very vigilant in the purities of the oils you purchase.
Final Thoughts On Cheap Bath Bombs!
Like always, thanks for stopping by RN To Zen. We hope you find some both amazing, and affordable bath bombs! Be sure to share our blog posts on your social media pages.
Have a great day and we'll see you soon!