Solid Lotion Bars:
Before we talk solid lotion bars, understand the basics of moisturizers. Most moisturizers serve the purpose of holding onto water in the outer layer of skin. In other words not allowing water to escape. In turn, keeps things looking and feeling more hydrated.
Some oils, butters, or added ingredients are based solely on smoothing the skin or acting as emollients, like jojoba oil. Others are high in ingredients such as glycerin and other humectants that draw water into the skin.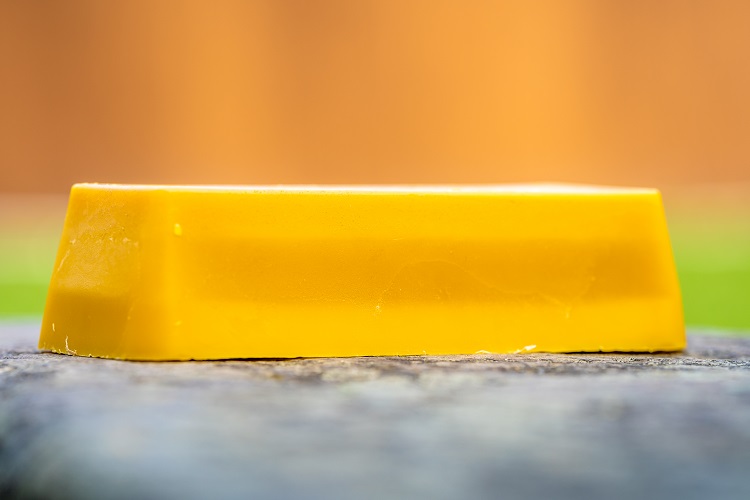 Solid Lotion Bars & There Impact!
Low waste products are becoming very popular these days. From toothpaste to soaps, there are all kinds of low waste items you can buy to reduce your green footprint and live a more sustainable life.
We look at low-waste products as a way to not only reduce our own footprint, but to influence change from other small business's. Furthermore, hopeful to see larger producers of cosmetics, bath & beauty products follow suit.
The more companies who focus on this aspect, the faster we get to being more green in this marketplace.
Lotion bars may be one of the newest additions to this trend. You can find some really great designs and anything from subtle to more distinguishable scents!
Low waste lotion bars are compact, (most) use all natural ingredients, no harsh chemicals, smell great, leave your skin feeling ultra moisturized. Along with these natural solid lotion bars, some companies have even shipped with sustainability in mind, like green or environmentally-friendly packaging.
What Are Solid Lotion Bars?
Solid lotion bars are essentially a block of solid lotion. Solid lotion bars produce less waste and can be used directly on the skin. Lotion bars typically stay solid at room temperature and come in a variety of scents and designs.
Many of them may even resemble bars of soap. These are a fun play on your typical creamy (liquid-based), rub on lotions. In fact, many DIYers or sellers of solid lotion bars are integrating natural exfoliants into their recipes.
Typically the oils that produce these solid bars of lotion have lower melt points. Consequently, they will easily start to melt when they are exposed to your skin. The goal is to use oils and percentages of oils that will readily and more easily absorb into the skin. Thus, not leaving your skin with that "greasy" feel.
Ingredients used in solid lotion is typically very small. Oftentimes, "less is more". When it comes to stay on body lotions, this is the case! Who wants a bunch of synthetic ingredients sitting and absorbing into their skin?!
Read more about some of the typical oils & butters that produce these bars of solid lotion. For example, coconut oil, shea butter, sweet almond oil, jojoba oil and olive oil.
Why Are Solid Lotion Bars Great?
They Are Eco-Friendly:
Having a lotion bottle lying around is certainly convenient. Specifically, one small enough that you can pack in your purse or keep in your vehicle. However, the waste that is produced from drug store lotions is concerning. Most plastic(s) are not recycled and are actually dumped in landfills. Furthermore, don't break down easily.
More importantly are "microplastics". Commonly found in personal care and cosmetic formations. These are particle size and shapes, that help to get a certain "feel". According to IVM Institute for Environmental Studies 2014, these plastics are emitted to the environment through waste water.
It's not just the packaging, it's the product itself that is potentially harmful.
Many lotion bars are made in eco-friendly packaging. Since the lotion itself has no container, it reduces a lot of the plastic waste associated with a typical lotion bottle.
Men & Women: Use Them Right After A Shower Or Shave!
In today's world of skincare, it goes without saying the importance of moisturizing, but when? Probably the best times to moisturize is after a a shower, shave or even exfoliating session. "Hot showers may be relaxing, but they strip the oils out of your skin".
Be mindful that the percentages of oils and butters may vary with each lotion bar. Relatively speaking, they will begin to melt within about 30 seconds – 1 minute of your body heat exposure.
Simply holding them in the palms of your hands, or steam from a hot shower will help this process along.
Contains Far Fewer Toxins and Impurities:
One of the biggest benefits of solid lotion bars is their natural ingredients. The University of Tennessee Medical Center discusses the importance of choosing lotions, rich in Vitamins A, and B (for skin firmness), and Vitamin C and E (to protect the skin).
Many commercial lotions are filled to the brim with toxins and other chemicals. It is hard to even pronounce some of the ingredients listed in lotion bottles, right?
This is less of a problem with lotion bars, as they are made from mostly natural oils and butters.
Final Thoughts!
Another important element in this process is to know your skin, right?
Do you have sensitive skin?
Dry skin?
Do you have oily skin?
Do you have a combination of these?
What are you trying to achieve with your skin? Firmness? Allergy relief?
Know your skin. Furthermore, know your goals! Please share with the community any all-natural solid lotion bars your have tried.
Resources:
https://www.mayoclinic.org/diseases-conditions/dry-skin/in-depth/moisturizers/art-20044232
https://www.ivm.vu.nl/en/Images/Plastic_ingredients_in_Cosmetics_072014_FINAL_tcm234-409859.pdf
https://www.vetiversolutions.org/what-is-a-lotion-bar/
https://bodylish.com/blog/three-reasons-why-lotion-bars-are-better-than-lotion/
https://www.utmedicalcenter.org/the-importance-of-moisturizing/#:~:text=The%20most%20important%20times%20to,leaving%20it%20parched%20and%20dry.