Charcoal Black Bath Bomb:
A popular trend today and probably not going anywhere tomorrow, is the charcoal bath bomb. This black bath bomb with activated charcoal, is what the discussion is for today. This particular type of bath bomb became iconic on Instagram a while back (heck, it even has it's on IG page).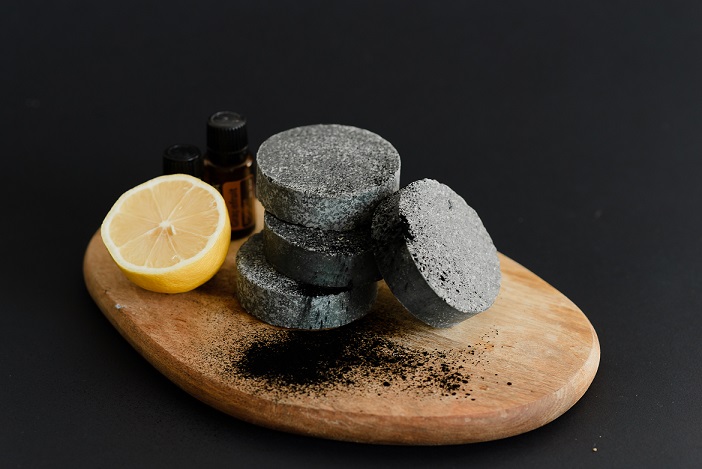 One of the first to make a black bath bomb was none other then LUSH, the "king" or "queen" of bath bomb products.
We find this is one of the more difficult bath bombs to DIY and to get just right. The activated charcoal is a cool thought, but in reality, you have to use quite a bit to get it to disperse and truly create a "black (not grey) bath". Other ingredients can add to the ability for it to disperse, when used correctly. Charcoal is also not the easiest to work with for novice bath bomb makers.
Today's Charcoal Trend:
Activated charcoal is an ingredient we are seeing in many skin cleansers, face masks, and oral products today. According to Allure, activated charcoal adds an ability to absorb toxins and pollutants. Furthermore, (an interesting fact) it actually has been used in hospitals to help treat alcohol poisoning and drug overdoses because of absorbtion properties.
With seemingly everyone today trying to look younger, you can see why getting ride of toxins, excess oils in or on your skin, may be something everyone would flock too. The bottom line is, time will tell as to whether activated charcoal actually has the touted benefits when added to skin products.
However, what better way to test out the benefits of charcoal, then with a fun black bath bomb, right!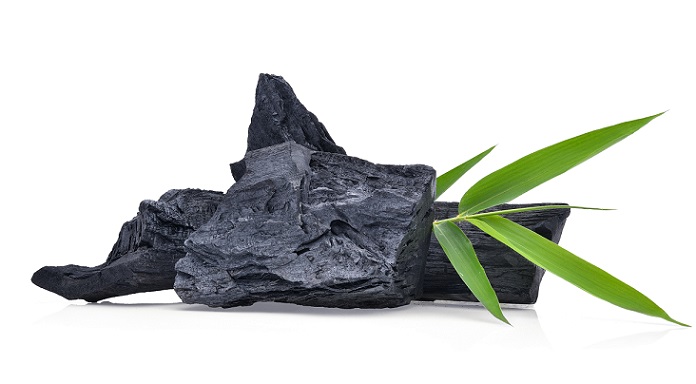 Safety:
What we do know is that activated charcoal is safe to use in the way of bath bombs, so let's discuss how this process is done. Like with making any bath bombs as a beginner, the process is not always perfect the first time around.
You will learn tips and tricks as you make more batches, as to how to get the perfect consistency with the results you want. Truth is, with charcoal the results can very, and can be a bit messy, so keep that in mind.
Does It Have To Be Made With Charcoal?
No. Black bath bombs do not need to be made with just charcoal. In fact, you can use other black colorants to make black bath bombs. For example, (skin-safe) black gel colorants can be used, certain mica's, and black oxide.
In fact, you may even be able to add a black oxide in with the charcoal for a deeper black color. That's an experiment for a different day, though.
However, let's discuss how to make black bath bombs with activated charcoal.
Dry Ingredients:
Baking Soda – 2 Cups (250 grams)
Citric Acid – 1.5 Cups (100 grams)
Sodium Lauryl Sulfoacetate (SLSA – This makes the foam) – 1/2 TBSP.
Kaolin Clay – 1/8 TBSP
Corn Starch – 1/4 TBSP
Cream of Tartar – 1/2 TBSP
Activated Charcoal Powder – 2 tsp.
Wet Ingredients:
Sweet Almond Oil – 1 TBSP.
Polysorbate 80 – 1% of total weight of mixture
Fragrance of Choice – 20 grams. Essential oils for your aroma like sandalwood, or rosemary.
Witch Hazel Spray Bottle
Equipment:
Mixing Bowl (2)
Measuring spoons
Measuring cups
Whisk
Mask, gloves, eye cover
Bath Bomb Mold (round mold or skull mold)
Wow! Looking at all these ingredients and supplies, it's probably easy to see why many people prefer to buy these, rather then to DIY them.
Recipe Changes:
Before we make our charcoal bath bomb mixture, let's focus on a few ingredients that we adjusted as far as the ratio's because of the added charcoal, compared with our foaming or fizzing bath bombs.
Citric Acid

So with this bath bomb in particular we want to create more of a fizz. More fizz in our experiments  =  better dispersion of the charcoal throughout the water.
Polysorbate 80

We increased the amount of Polysorbate 80. Polysorbate 80 helps to emulsify oils in bath water.
So with ingredients like mica powder, polysorbate 80 is always used as it helps to keep the powders and such from sticking to the tub and/or clumping, and allows them disperse better in water.
In this instance, it helps to disperse the activated charcoal in the water and also helps it to not cling to the sides of the tub. However, it DOES NOT completely take away the "ring around the tub".
Corn Starch

The other change we made was decreasing the corn starch in this bath bomb. Corn starch tends to help slow the reaction between baking soda and citric acid, and we really did not want that to occur. Again, we want a stronger reaction in the tub, ingredients like SLSA also seem to slow the reaction time down.

Check out some other cool bath bombs:
Cupcake Bath Bombs Oatmeal Bath Bombs

Directions For Making The Charcoal Bath Bomb:
Step 1: Measure Out Your Ingredients
Accordingly, the first step is to measure out all of your ingredients.
Step 2: Mix Dry Ingredients
Secondly, mix the dry ingredients. This includes your baking soda, citric acid, SLSA, corn starch, & kaolin clay. Always use fine grain ingredients. If you have lumps, rub the mixture in between your hands and fingers to help break-up.
Step 3: Mix Wet Ingredients
Next, mix your wet ingredients (sweet almond oil, fragrance oil or essential oil, and polysorbate 80), in another bowl.
Tip:
Add charcoal directly to the Polysorbate 80 first, to help blend.
Step 4:
Add the wet ingredients into the dry and start mixing using your hands (with gloves) or an automated stand mixer.
Step 5:
There is no exact science on how much activated charcoal. However, larger batches will require more. We went with 2 tsp, but you could experiment with more.
Tip:
Activated charcoal can be a really fun ingredient, but it can also be very messy as well as get into the air, fairly easily. Handle gently and wear a mask and gloves.
Step 6:
Afterwards, your mixture will likely still be to dry to hold shape in a mold. Now comes the witch hazel.
Step 7:
Begin by adding spritzes of witch hazel. Above all, don't over spray, 3-5 sprays at a time will suffice, then re-check the mixture.
Step 8:
Next, squeeze the mixture in your hand. At the moment you can squeeze a handful of mixture and it does not stick to your hand and passes the "drop test", you're ready to go.
The drop test is when you take a handful of mixture, squeeze it together and drop it from 6-8 inches above the bowl. Generally speaking, if it stays together, you're ready to mold.
Step 9:
Overfill each side of your mold, and then press them together for 5-10 seconds, do not twist. Next, tap the top and bottom of the mold and remove your bath bomb, one side at a time.
Step 10:
Let dry 24-48 hours, in low humidity and on soft egg foam or other soft material.
Caution:
There are mixed reviews on the use of food coloring in bath bombs. In general, the lighter the food coloring or pigment, tends not stain the tub, specially with the use of polysorbate 80.
However, if you use a large amount of black pigment, charcoal, or food coloring, it can certainly leave a ring or a bad stain regardless what you try.

You can also head over to the Soap Queen, where they have a cool experiment with activated charcoal vs. liquid black iron oxide.
Final Thoughts!
Thanks for reading, we hope you enjoy your black bath bombs with activated charcoal.
As always, we thank you for coming and hope to see you again soon. Be sure to share our posts on social media and other outlets that you enjoy sharing fun information!
References:
https://www.instagram.com/explore/tags/blackbathbomb/
https://www.allure.com/gallery/activated-charcoal-beauty-products
https://www.soapqueen.com/bath-and-body-tutorials/black-bath-bombs/