Fall Bath Bombs:
Not only are we going to dive into some of the best fall bath bombs we've come across, we're sharing an easy DIY recipe at the end.

Saying goodbye to the summer is not easy for many. However, with fall bringing us such beautiful scenery, along with cooler (more comfortable temperatures), it becomes less painful to let go, right?
Fall is truly a wonderful time of the year. Many of us start to transition our wardrobe to the latest sweater and boot fashionwear, comfort is at it's premium. Spice and pumpkin flavored "everything"! Not to mention many of us start to prepare for Halloween, Thanksgiving, football season and blazing campfire's.
Truly, fall is a favorite time of year for many. Furthermore, fall should be a time of relaxation, after eventful and vacation filled summers.
With that said, it's not always easy to get away and enjoy time to yourself. In addition to thinking off ways to destress, affordability comes into play. For instance, expensive massages, spa days, and facials. All of these are great, but can most afford these on a weekly basis. Maybe not!
In comes a clever little "Fall" idea. Why not turn your own daily bath into your own relaxation "retreat", even if it only lasts 30 minutes.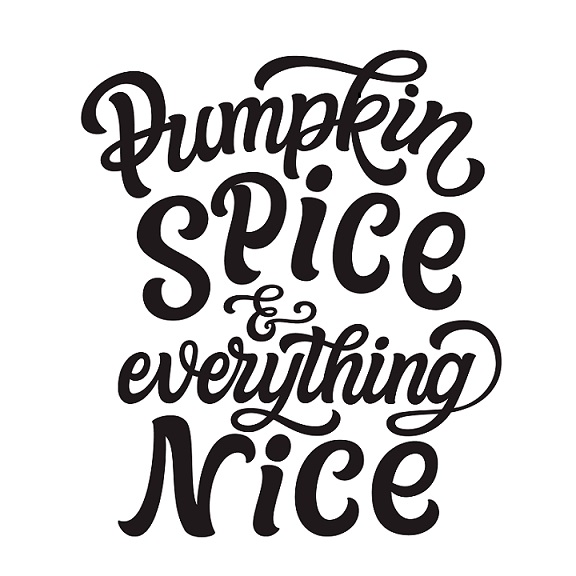 Without further ado, let's discuss some great Fall bath bomb ideas. These bath bombs are original, and seriously unique.
Best Fall Bath Bombs
#1:

This comes to you from ETSY. A shop called ZenBathCandies, and it's the "Campfire S'mores Bath Bomb". Not only does this bath bomb have a name that immediately transplants you to Fall, it's creative and also vegan, containing all-natural ingredients.
This fall bath bomb leaves you with sweet notes of toasted marshmallow, chocolate, and a hint of cinnamon. It will leave your bath water looking beautiful, so head on over to there shop and check out this can't miss fall bath bomb!
#2:
What says fall better then Halloween themed bath bombs? We've picked out the perfect one(s), just for you. Who says Halloween has to be all about the "scare", it can be relaxing as well, right?
With that being said, we present to you a packaged deal. Three Halloween bath bombs, sure to excite, and maybe even fright!
The "Hocus Pocus Bath Bombs" from Pearl Bath Bombs. This set includes three imaginative Halloween bath bombs, including; the "Boo bath bomb", "Vampire Kiss bath bomb" and their "Dark Charcoal bath bomb".
Each one comes with a fall surprise, a ring inside, making these bath bombs double the fun.
#3:
Another assortment of super fun bath bombs comes from Latika. These bath bombs may not have the same design flair as the "Hocus Pocus bath bombs", but they are made of beautiful earthy tones, with scents sure to give you that sense of relaxation.
Furthermore, they use wonderful blends of oils and butters. Consequently, leaving your skin feeling silky and smooth!
This collection of bath bombs doubles to make for great Fall gift ideas, whether as wedding favors, for birthdays, or the holiday season.
Check out these fall bath bombs, from Latika.

Now Comes A Favorite Fall Bath Bomb Recipe!
The Pumpkin Spiced Bath Bomb!
Is there really a better scent related to fall, then pumpkin spice? Indeed, sometimes it gets a little overwhelming, right! However, there is a reason this flavor or fragrance continues to trend at this time of the year.
Pumpkin spice packs a serious punch, and it's seemingly, always a hit.
So let the creativity continue with these amazing, pumpkin-spiced bath bombs.

Dry Ingredients:
Baking Soda – 4 Cup
Citric Acid – 2 Cup
SLSA – 1/2 Cup
Cream Of Tartar – 1 TBSP
Kaolin Clay – 1 tsp
Cocoa Powder – 1 TBSP
Brown Mica Powder – 1/4 tsp
Coffee Beans (whole)
Wet Ingredients:
Jojoba Oil (you can substitute for another lightweight oil – 1 TBSP, or butters, like Shea butter)
Polysorbate 80 – 1 tsp (5 grams)
Pumpkin Spice Fragrance Oil – 15 Drops
Espresso Fragrance Oil – 10 Drops
Spray Bottle Witch Hazel
Equipment:
Mixing Bowl (3) – 1 Should be large
Measuring spoons
Measuring cups
Whisk or Stand Mixer
Mask, gloves, eye cover
Bath Bomb Mold (round stainless steel 3 -4oz. mold)
2 Droppers
Wooden mixing spoon

Directions:

Step 1:
First, take one of your mixing bowls and add your dry ingredients. For example, baking soda, citric acid, SLSA, kaolin clay, and cream of tartar. Try and stick with fine grain supplies whenever possible. However, clumps can still develop. You'll want to rub the mixture between your hands or run the ingredients through a sifter.
Furthermore, kaolin clay is recommended in these fall bath bombs as it helps harden the bath bomb and give your skin a silky smooth feeling. With that being said, you should be wearing gloves & a mask due to the lightweight nature of some of these ingredients, they can become airborne and make you cough.
Tip: Do not add mica, cocoa powder or coffee beans, just yet
Step 2:
Secondly, in another mixing bowl, add your wet ingredients. For instance, the fragrance oil(s), polysorbate 80, and jojoba oil.
Shea butter can be a substitute if you don't have jojoba oil for it's skin nourishing ability. However, with heavier/harder oils, you'll need to melt them first in the microwave, to get to liquid form.
Step 3:
Now, add your wet ingredients into your dry mixture. You can use your hands for these small batches or a stand mixer. However, small batches do well if you use your hands, as you get a great feel of texture and correct consistency prior to molding the ingredients.
Step 4:
Now, separate you mixture evenly.
Step 5:
Afterwards, add your cocoa powder, and brown mica to one of the bowls.
Step 6:
At this time, pick up your spray bottle of witch hazel. Start with 3-5 sprays (to each bowl) at a time and begin to mix.
If you've read our blog posts on bath bombs or shower steamers, you'll know that to make sure you have the right consistency, you can do the "drop test".
The drop test includes grabbing a handful of mixture, squeezing it together and then dropping it from about 8-10 inches above the bowl. If it stays together, generally speaking, you are ready to mold.
Step 7:
Now that your mixture is the correct consistency, take one-half of your mold in your hand. Add 5 or so coffee beans and place them in the bottom of the mold.
Now, overfill that half of the mold with your white mixture, this should really make the brown coffee beans "pop" in the final unveiling.
Step 8:
Take the other mold half and do the same with the brown mixture.
Step 9:
Afterwards, press each half together, for a few seconds, do not twist. Now, tap the top of the mold, with your wooden spoon.
Step 10:
The top piece should come off easily, but if not, give it a few more taps.
At this point, the top half of the bath bomb is exposed and the bottom mold is still attached. Try tapping the bottom half of the mold and flip it over into your hand or soft surface, like egg carton foam.
* Additionally, you can try this same recipe, and put more layers into it. For example, instead of just one half of each side being a different color, you could create 4, 5, even 6 layers of color.*
Now, let the the bath bomb dry 24-48 hours, then place it in warm bath water slowly, with the bath bomb in palm of your hand.
That's it, you now have yourself an awesome Fall inspired bath bomb to make and use anytime of the year!
Check out this Winter holiday inspired: Homemade Christmas Bath Bombs Recipe!
Final Thoughts!
We hope that this recipe is everything you hoped it would be and more. There may not be a better way to put yourselves in the Fall mood, then these Fall inspired "Pumpkin Spiced Bath Bombs".
As always, feel free to share our posts on your social media platforms and browse our store and blog for more great stuff!
References:
https://www.etsy.com/listing/531318704/campfire-smores-bath-bomb-fall-bath-bomb?ga_order=most_relevant&ga_search_type=all&ga_view_type=gallery&ga_search_query=smores+bath+bombs&ref=sr_gallery-1-2
https://pearlbathbombs.com/products/hocus-pocus-pack