The Galaxy Bath Bomb, DIY'd:
Today we'll share with you, our version of the Galaxy Bath Bomb, in 2022. Now, when we think about the galaxy, oftentimes we'll think about a dark background, with pops of bright colored stars, and other amazing unworldly elements.
So with this Galaxy bath bomb, we use dark blues, while also including pops of bright colors, including pinks and yellows, accompanied with cosmetic grade glitters.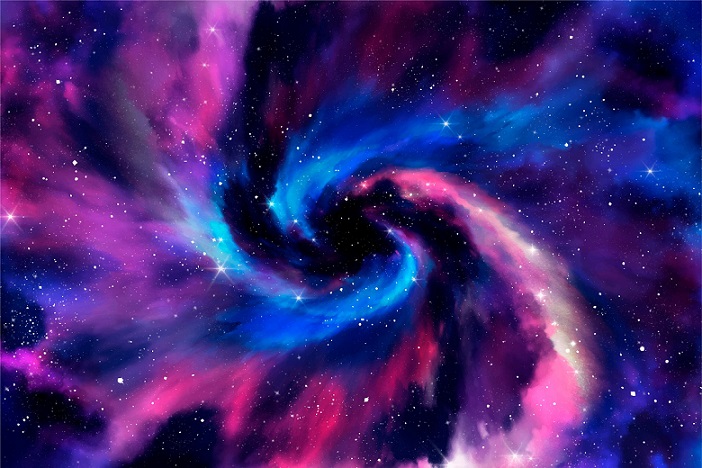 This bath bomb is all about letting yourself go, and having fun. Every bath bomb can look a little different and that's okay. It doesn't have to be perfect. For instance, use the colors in any pattern you'd like to get a really cool affect.
Each and every bath bomb you make with these colors will look slightly different, but that's the fun part about it.
Recipe:
Equipment:
Stainless Steel Round Mold (3-4 oz.)
1 Large Mixing Bowl
4 Medium Sized Mixing Bowls for Separating Colors
Measuring Cups & Spoons
Medicine cup(s): 4 of them
Spray Bottle with Witch Hazel
Gloves, Eye-Wear & Goggles
Dry Ingredients:
Baking Soda: 2 Cups
Citric Acid: 1.5 Cup
Epsom Salt: 1/4 Cup
Sodium Lauryl Sulfoacetate (SLSA): 1 TBSP
Kaolin Clay: 1 tsp
Mica Powder (Navy Blue, Soft Pink, Yellow, sky blue): 1 tsp of each depending on how vibrant you want your colors
Cosmetic Grade Silver Glitter
Browse: Bath Bomb Safe Mica's Colorants
Wet Ingredients:
Polysorbate 80: 1 TBSP
Sweet Almond Oil: 1 TBSP
Fragrance (Bay Rum): 15 grams. Use this Fragrance Calculator for an exact fragrance amount.
Related Articles: Common Bath Bomb Failures & Bath Bomb Colorants!
2022 Galaxy Bath Bomb Recipe:
Step 1:
First, begin by mixing all of the dry ingredients together, minus the mica colorants and glitter. For example, your baking soda, citric acid, Epsom salt, SLSA, and kaolin clay.
After measuring out all your dry ingredients, pour them into one large bowl, one at a time. Furthermore, attempt to get all the lumps out, by rubbing the mixture between your hands or pressing through a sifter.
Step 2:
Secondly, mix your wet ingredients, minus polysorbate 80. For example, your sweet almond oil, and fragrance oil. Afterwards, pour your wet ingredients into your dry.
Step 3:
Then, pour your mica colors into separate medicine cups. Add equal parts of your polysorbate 80 into the measuring cups. This will help to disperse/dissolve the mica and bring out there colors before adding to your separate mixtures.
Step 4:
Separate the mixture in your large bowl, into 4 equal smaller bowls.
Recap: You should now have 4 bowls, each with an equal amount of mixture in them, and then 4 medicine cups with the different colors.
Step 5:
Then, add each color, one at a time, to your mixtures, mix well.
Step 6:
Add 2-3 sprit's of your witch hazel at a time to each of your colored mixtures. You are looking for a consistency like damp sand. You should be able to squeeze a handful of mix and it stays together, then you're ready to start molding.
Step 7:
Afterwards, take some cosmetic grade silver glitter, and mix it with your dark blue color.
Step 8:
Start lining the two sides of your mold, varying the colors as you build up each side of the mold. When each side of the mold is slightly overfilled, press the two sides together for 10 seconds.
Step 9:
Tap each side of the mold with a wooden spoon and take the top half off. Tap the bottom half again, and then flip over into your hand.
Step 10:
Finally, place your new galaxy bath bomb on a soft towel or egg carton foam and allow to dry for roughly 24-48 hours.
Alternatively, you can layer each bath bomb slightly differently and get different patterns of colors. This is all about having fun, there is no science to how you pack the molds with these different colors.
Final Thoughts!
Have fun with this DIY Galaxy Bath Bomb recipe.
Be sure to visit our blog, & try more of our DIY bath bombs and other bath products!