Snowman Bath Bomb Recipe:
Many of us have to deal with the realization of some pretty cold winters. Surely, that's okay with some, but for others, maybe not so much. Truthfully, sometimes you just have to find ways of warming up those cold bones. What better way to just that, then with a nice hot bath? Why not accompany that hot bath in thre winter, with a festive snowman bath bomb, filled with beautiful aroma's, sure to put your mind at ease!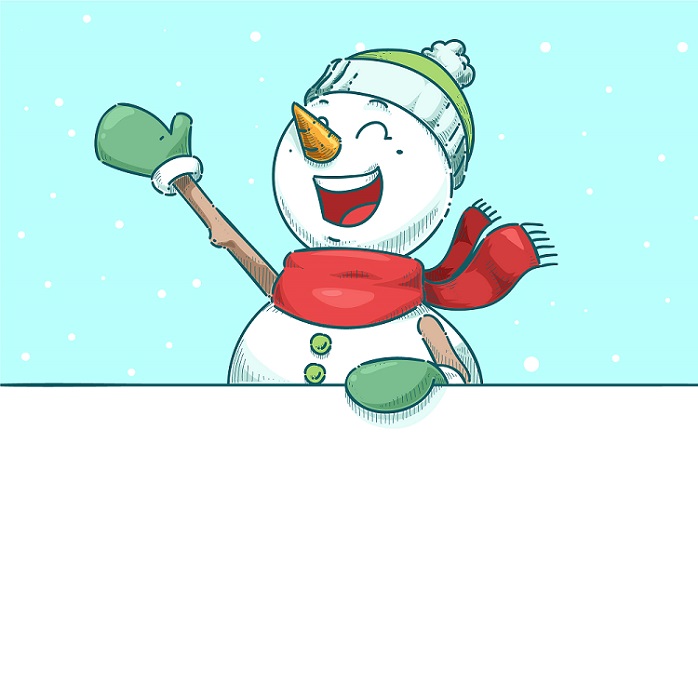 This winter inspired bath bomb is not only a great DIY, but today we are going to teach you an easy way to decorate it, all by yourself.
Cool fizzing action, relaxing bubbles, skin soothing oils, and calming aromas, makes for the perfect relaxation activity after a long cold day.
Let's Talk Molds For Our Snowman Bath Bomb:
There are tons of places to buy snowmen and other holiday molds, heck you can even use a snowman shaped cookie cutter and decorate that if you want something super easy and quick.
However, our favorite snowman bath bomb mold would have to be a shop on ETSY, you can find it here. This is a 3-part mold and works great for getting that 3-D look, right down to the fine details.
Recipe:
Equipment:
Mixing Bowls (2)
Measuring Cups & Spoons
Medicine Cups (3) or small cup(s) & 3 Popsicle Stick(s) for mixing
Gloves/Eye-wear/Mask
Small Paint Brush
Bath Bomb Mold
Dry Ingredients:
Baking Soda – 2 Cups
Citric acid – 1 Cup
Epson Salt – 1/4 Cup
Corn Starch – 1/8 Cup
Sodium Lauryl Sulfoacetate (SLSA) – 1 TBSP
Cream of Tartar – 1 tsp
Mica – For this snowman bath bomb you'll need black, orange and red cosmetic grade mica powder.
For a beautiful selection of bath bomb safe mica's, browse Nurture Soap colorants!
Wet Ingredients:
Grape-seed Oil – 1 TBSP
Fragrance – 1 TBSP skin-safe fragrance oil: We chose Winter Wonderland from Nurture Soap!
Polysorbate 80 – 1 tsp
Spray Bottle with Witch Hazel
Isopropyl Alcohol
For fragrance oil amounts, you can simply add into a fragrance oil calculator to know exactly how much to use per batch. See an example here for Winter Wonderland.
Simply enter your amount of ingredients, choose "bath bombs", and add your fragrance.
Directions For The Snowman Bath Bomb
Step 1:
Firstly, measure all of your ingredients. For example, place the dry ingredients, including your baking soda, citric acid, Epsom salt, corn starch, SLSA, cream of tartar in one bowl.
Also, there shouldn't be any lumps in your mixture, so make sure to either sift out the lumps or use your hands to break them down.
Do not add any of the mica colorants.
Step 2:
Secondly, add your wet ingredients into a separate bowl. For example, the polysorbate 80, grape-seed oil & fragrance oil.
Step 3:
Thirdly, pour the wet ingredients into the dry and mix well with either your hands or a stand mixer.
Again, there should not be any large lumps in the mixture. At this time, your mixture will be slightly dampened.
Step 4:
Afterwards, add in a few sprays of your witch hazel (3-5 sprays) to the mixture and begin to stir immediately. Then using your hands or stand mixer, continue to blend and mix.
Step 5:
So, how can you tell the mixture is ready?
Squeeze a handful of the mixture tightly, then drop the mixture back into the bowl from about 6 inches above the bowl. If it stays together, (generally speaking), it is ready to mold, and if it breaks apart, you probably need more liquid (spray with witch hazel).
Repeat step 4.

Tip: It should feel somewhat like damp sand, when it's ready to be molded.
Step 6:
Next, simply overfill the bottom half of the snowman mold slightly, with your mixture. The "body" of the mold should also be connected to the bottom at this time, if using the mold we recommended.
Step 7:
Then, press the top of the mold down onto the mixture on a flat surface.
Now, press the top of the mold through the body of the mold, take off the top piece and there you have it, your snowman bath bomb.
Step 8:
Afterward, place the bath bomb on something soft, like bubble wrap or egg carton foam, and let dry 24 hours.
Painting The Snowman Bath Bomb:
Step 1:
Now that you have your dried snowman bath bomb, it's time to decorate it with your mica.
Step 2:
Take your black, orange and red mica, placing each in a separate medicine cup or small cup. Add your mica along with 99% Isopropyl Alcohol in a 2:1 ratio and mix each one at a time.
You only need a very small amount of mica to paint this snowman, so unless you've made an enormous batch, a little mica and alcohol, will go along way.
Step 3:
Once mixed, simply take your paint brush with mica, and lightly brush into the details of the bath bomb.
Simply dab the areas you want to color. In this recipe, we chose to paint the scarf red; the button, mouth and eyes black, and the nose orange.
Final Thoughts!
Another really cool and simple bath bomb that you can enjoy all winter long. If you like this recipe and other blog posts, please share on your social media platforms.
Hope to have you by again soon!